Benefits of Electric Cars in Illinois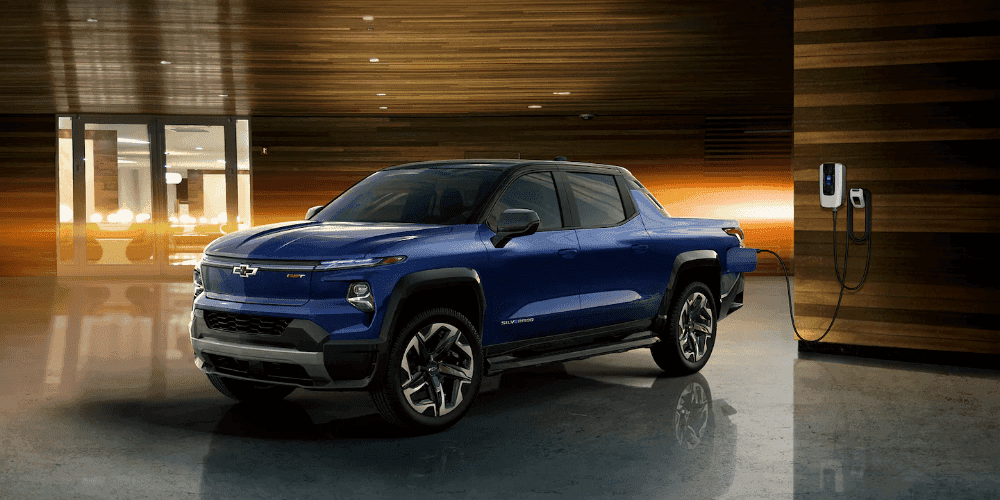 ---
Searching for an environmentally friendly and wallet-friendly alternative to the common combustion car? Enter the electric vehicle. Electric cars offer Naperville and, Downers Grove shoppers, like you with so much to love. And here at Bill Kay Chevrolet, you'll find plenty of EVs, from the forthcoming Silverado electric truck to the Bolt EV and EUV. That said, from the environmental benefits of electric cars to the fuel-saving benefits of electric cars, we'll touch on why your next vehicle could be an electric vehicle!
Types of EVs You'll Find Near Naperville
Before we dive into why you should buy an electric vehicle, we'd like to provide you with a primer on what kinds of EVs are available to you. There are some significant differences between EV types, and let's face it, the term "EV" can get thrown around loosely. With that in mind, here's an overview of common EV types:
Standard EVs or "BEVs"

: Standard electric vehicles, or EVs — think the

Chevy Bolt

or GMC Hummer EV — is what most people mean when they say they're interested in buying an EV. They are powered battery packs and electric motors alone, hence "battery electric vehicle" or BEV.

Plug-In Hybrids, or "PHEVs"

: These types of vehicles use a battery pack for a certain amount of time, measured in miles, and then, once it's depleted, switch to gasoline power alone. They require recharging like BEVs.

Hybrid-Electric Vehicles, or "HEVs"

: Hybrid electric vehicles, or "hybrids" use gasoline and battery power, either separately or in tandem. They don't require charging, because they

self-charge

with methods like regenerative braking.
Benefits of Electric Cars in Illinois
The major benefits of electric vehicles compared to conventional gasoline-powered vehicles and even hybrids are as follows:
Performance:

EVs offer truly amazing performance. The electric motors are capable of producing pretty much instantaneous torque.

Zero Tailpipe Emissions:

There are plenty of environmental benefits of electric cars and one of them is the close to zero tailpipe emissions. True BEVs have no exhaust systems, so the only emissions they produce are related to the power generated on the grid to charge them.

Renewable Energy:

EVs, unlike gas-powered vehicles, can be powered by renewable energy to charge them. Electric cars are powered by electricity — simple enough. But that also means they can take advantage of renewable charging from sources like solar, wind, or even hydroelectric power.

Decreased Maintenance:

BEVs don't require engine oil so there's no need for oil changes. Score!

Quieter Drive:

Electric vehicles don't have a gas engine to clatter and clank, so there's less commotion in the cabin and less road noise, making for a quieter drive, wherever your Downers Grove or Westmont adventures lead.
Check Out Our EV Inventory at Bill Kay Chevrolet!
Ready to upgrade your ride to something electric or electrified? Whether you opt for an EV like the Bolt EUV or a hybrid or plug-in hybrid, all of us at Bill Kay Chevrolet are here to help facilitate the switch. Give us a call at 630-487-5947 with other EV-related questions or simply value your trade online now to get the switchover process started!